Summer Someday merch
52°59'47.0″N 9°03'08.5″E / 01.12.21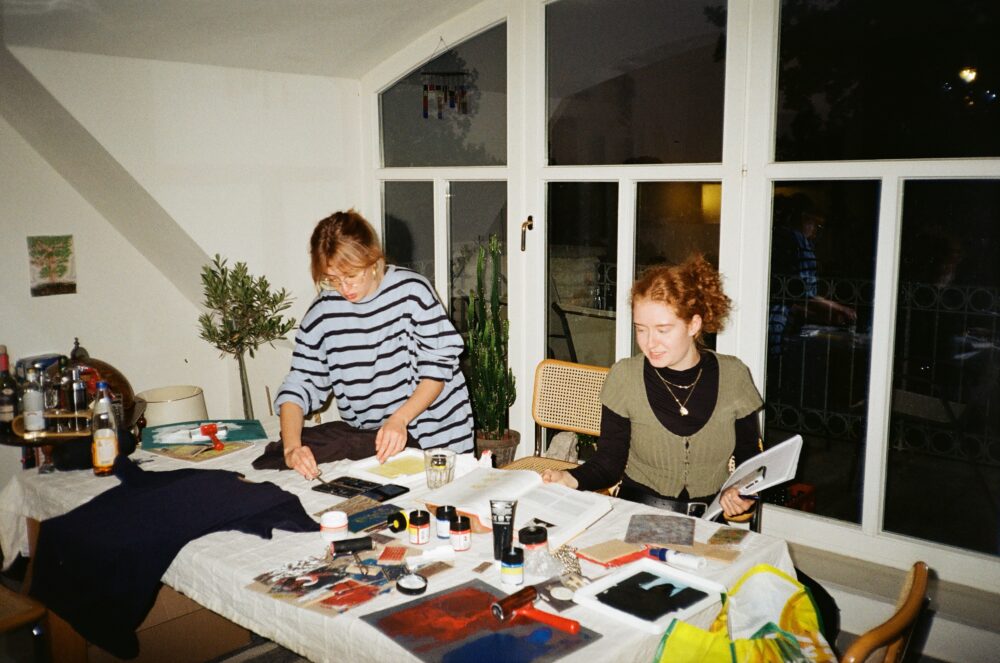 My friends (Toby, Julia, Morlin, Marie, Lisa) and I have spent a lot of time and energy creating merch, which is sustainable and comes from our home and hearts. We've been collecting clothes from a second-hand store and edited them with our designs. 5 € of each shirt go back to the store 'Terre Des Hommes', which also is a charity for children all over the world.
..also we collected stones by the river in our hometown and made necklaces out of them. Before we started the 'Summer Someday' tour we had some days to bring it all together and handcraft them at home. We are super proud of it!
You can find some leftovers from the tour in our Merch Shop !!
© Captured by Julia Preiß, Tobewhy and Marcel.